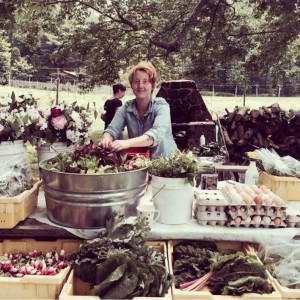 Megan Paska moved to Brooklyn, NY in 2006 by way of Baltimore, Md (her hometown). She was no stranger to growing food when she got here. Meg had been gardening in Maryland, her mother and grandmother had vegetable gardens and the rest of her family managed a 450-acre farmstead in rural Virginia where she would spend summers walking through the pastures and valleys picking Chicory and learning to appreciate the quiet.
Once settled in NYC, she found that her landlords were enthusiastic about having a little bit of dirt to dig around in. So, they tore down the ratty old swimming pool that occupied the backyard and put up a raised bed vegetable garden. Soon after came the bees and honey, then the chickens and fresh eggs. They canned, pickled and brewed beer. They lived pretty darn well.
Made by Hand / No 3 The Beekeeper from Made by Hand on Vimeo.
In late 2017 Meg and her partner Neil are moving to Schoharie County, NY to start a new farm. There, they will grow nearly an acre of vegetables and flowers. They will also keep bees, raise dairy goats for making goat's milk soaps and will maintain a flock of nearly 100 heritage-breed chickens for eggs and insect control. You will be able to find their products at their farm store and local markets in the future.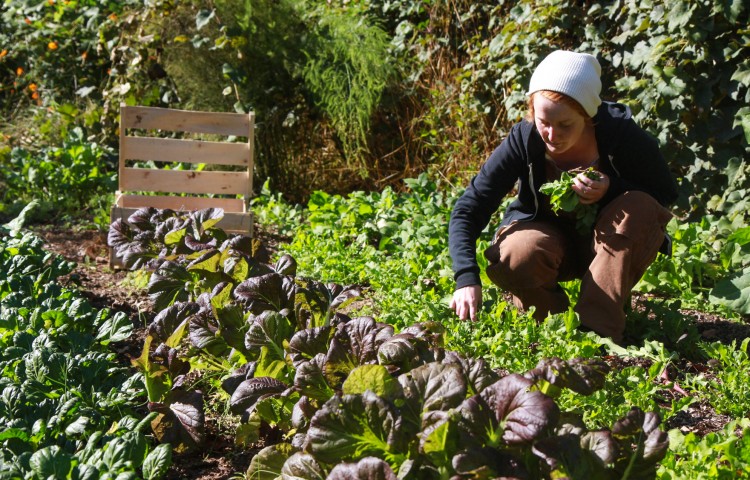 (Photo by Zachary Stieber/Epoch Times)
To find out about how you can become part of our 2018 CSA or for wholesale inquiries, please visit our web store at www.farmermegs.com/shop