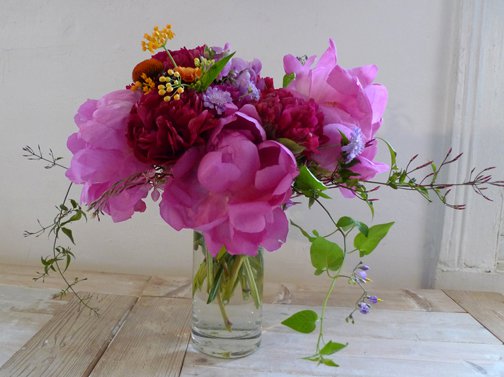 Now  that we're starting to understand how to farm here at Seven Arrows, we've got a little time to do some of the retreats we've always envisioned. This time of year is the most exciting for me personally, because the land gives an abundance of visual cues that winter is indeed over and that balmy summer days are ahead. Those cues are often in the form of blossoms of all shapes and sizes, everywhere. It's really a stunning thing to behold.
So I thought, "How fun would it be to have a farm retreat that focuses on flowers when they are at their peak here!"
One can grow beautiful flowers for arrangements and bouquets in the smallest postage stamp-sized yards, in the most questionable soils. They are forgiving in a way vegetables are not. And boy are they abundant! What's more, they make a person feel joy. And they can be tasty and healing! What more could you possibly want from a quiet little plant?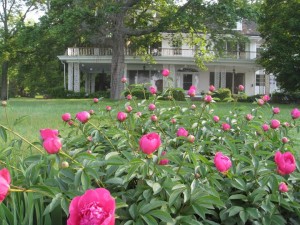 Our retreat takes place on Memorial Day weekend and will include the following workshops:
-Flower gardening for beginners with Farmer Meg (that's me!)
-Foraging for wild flowers and filler with Meg and Kristen Ossmann (Pretty Streets Botanicals)
-Bouquet-making salon with Kristen Ossmann
-Edible and Medicinal flowers and preparations
-Watercolor a floral still life
-Yoga and meditation with Seven Arrows yogi Summer Quashie
– free time to wander the woods, help with farm chores, or rest under a poplar tree.
You can view more details on our Eventbrite page HERE, as well as other workshops in the works! Prices include meals made with food grown here on the farm and lodging!
We hope to see you there!