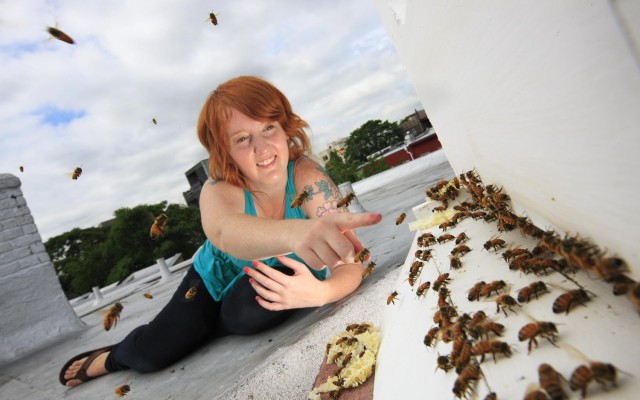 <![CDATA[

(Photo: Eric Tourneret)
I'm teaching a three-part class here at Seven Arrows in at the end of February. If you are in the area and want to learn the ins-and-outs of beekeeping you should enroll! Classes like this one have been perfected at learning places like the New York Botanical Gardens but by taking this class with us, you directly support the farm and get to hang out with a bunch of rag-tag farmers on their own turf.
You can find out more about the class but clicking HERE.
Additionally, I will be taking orders for bees! I've partnered with my good friend Mark Negley, a young beekeeper with hives in Florida and Pennsylvania. He's got a hives ready to start making 5-frame nucs from and expects to have them ready by late March. They are a Buckfast/Pol-line Italian cross. I had some before Sandy destroyed their hives and they were lovely bees. Friendly, productive. If you are interested in getting some early nucs from my friend, please get in touch and I'll give you more info!
]]>