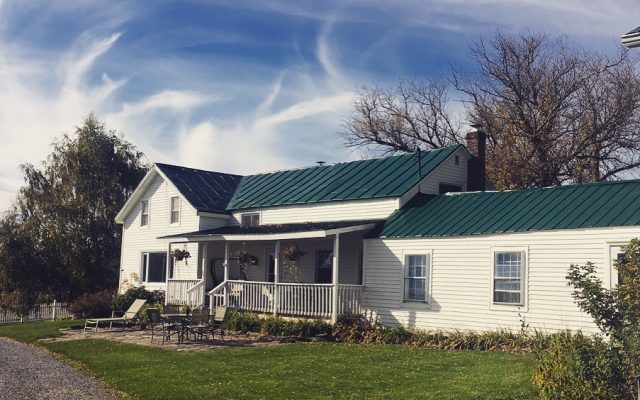 It's been two months now since we moved onto our new farm. Our new farm. It still feels like speaking a foreign language to say it aloud. At the end of January, we closed on a 50 acre farm in Schoharie County and moved everything up the very next day. It was wild and stressful and I'm not entirely sure I'm ready to relive the ordeal to tell of it. We made it to New York before the big wave of snow storms that would have otherwise made moving impossible and we feel fortunate for that. We're mostly unpacked now and waiting on the two feet of snow and ice on the ground to melt before we get down to the business of doing a deep clean of the barn (yes, a barn!), repairing some fences and cultivating for our subsistence garden this year. We had to resist the temptation to do all of the things we never could do on leased land. The most tempting has been the urge to get perennials like apple trees and asparagus this year. We have begun to understand the value of getting to know a place a little before investing money into long term projects. It's taken years to get to the point in our lives where being sensible wins out most of the time, but here we are. The perennials will come next year. Patience.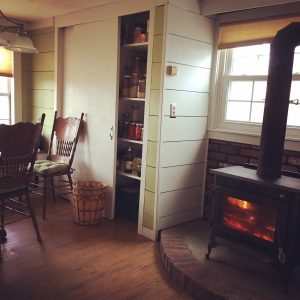 In other farm news, I'll be working at another farm this year! All of the moving and upheaval has put our little farm business in a precarious place financially, so I figured a good place to start in the climb to good standing is from a place of baseline employment while we get the farm systems working smoothly. I used to fear getting a job back in New Jersey, mostly because I couldn't find the sort of work I wanted to be doing. I realize that beggars can't be choosers, but I chose to tough it out and not seek part-time employment at that time and I am dealing with the consequences of that now. Here, it is much easier to get work on farms close to home, because there are farms actually close to home! This season I lucked out and landed a gig farming at a terrific local vegetable farm in the northern Catskills run by artists and musicians. I'll be doing what I've been doing for the past 6 years, but with other farmers with similar values, and without the accompanying panic of doing it alone. I'm still adjusting to the lightness of not being perpetually terrified that our whole lives will be upended on the whim of individuals who care little of our wellbeing or success. I'm energized for the approaching growing season and even more thrilled to be around people who are in the same boat as we are. I feel at home already. It makes all decisions feel effortless when you don't get the distinct feeling that you are going against the grain of your surroundings like I had been doing in Brooklyn and in New Jersey. I want to farm, and now I am in a place where I can do so freely, fearlessly, without resistance.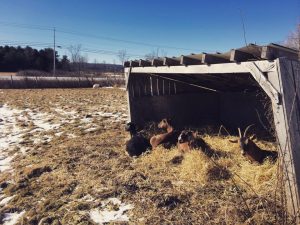 Another big change for us is that we will be hosting a small farm stay in early summer through early autumn. We've never been able to do this before now, so we're really thrilled to give folks an opportunity to visit us and get a sense of who we are and what we are hoping to accomplish in the future while supporting our farm in a small and mutually enjoyable way. Visitors to our farm will be able to harvest from the gardens and book one-on-one workshops if they wish on subjects ranging from food preservation to beekeeping, raising dairy goats to working with livestock guardian dogs. Our web store will be back up later this year and to accompany it, we will have a small weekend farm stand where folks can come to pick up goods and say hello if they wish. We're not sure how it will work out where we are currently located, but we're going to give it a try and see how it goes.
That's about it for now. I start my new job in two weeks. Hopefully the snow will be gone by then and we will be able to update you on some of the projects we'll be working on! Thanks for reading.
-M.