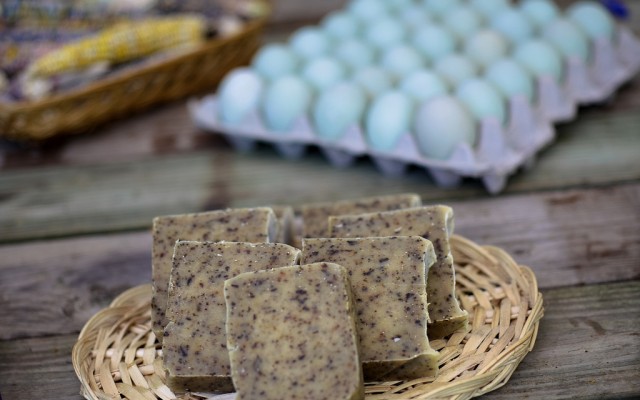 Hey there, everybody!
I've been trying to take the little bit of extra time I have to try and reshape what I think my farm will look like in the future. This season was really challenging for me financially and not always fun so, I want to learn from this season and fine tune everything for next year!
One thing I'll be focusing a lot of energy on this fall and winter is our soaps. Our friends and neighbors and some stores in the area have been carrying them and the response has been great. Sadly, we cannot keep up with the demand because we make one batch at a time in our already overcrowded kitchen, which is totally inefficient. My plan is to try and raise about $5,000 this winter to turn our spare bedroom into a soap studio until we can afford a bigger space to produce them. This would buy us larger vessels for mixing (we use a bunch of enamelware pots I got at the thrift store for $10 right now! Scrappy, but we could do better), a larger immersion blender, bakers racks, a large work surface, molds and cutting implements. It would also cover the cost of the bulk oils we'll need to get the first month or so of batches done.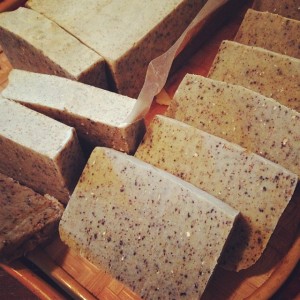 So, in order to try and raise enough money to get it done, we're hoping to pre-sell 10 or more soaps per order at a discounted price (20% off) for the holiday season. Our soaps come hand cut, wrapped in beautiful paper and banded with our farm's information. The soaps themselves (the important part!) are made from organic oils, oats, farm-grown herbs and therapeutic-grade essential oils. They are big too! One bar can be cut into two for extra longevity!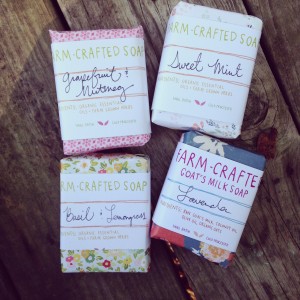 They come in the following scents:
-Just Goat and Oat (unscented)
-Lavender
-Sweet Mint
-Basil & Lemongrass
-Grapefruit & Nutmeg
-Lumberjack (evergreen)
-Chai Masala
-Earl Grey Tea
If you are interested in placing an order to help get us on the road to having a productive business, please email us before October 20th to receive your order before December 10th!
We can also do custom orders/scents with a 20 bar minimum!
Get in touch!
xo,
m