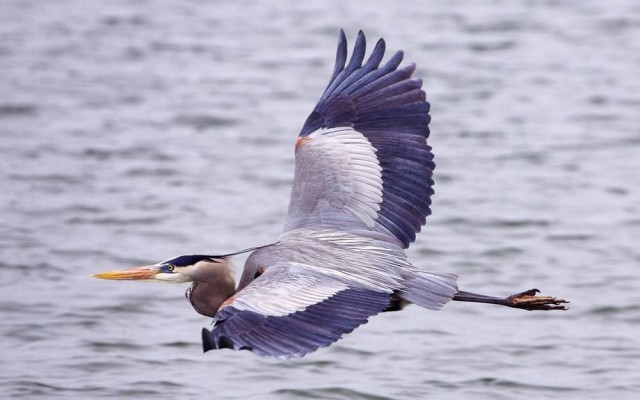 I was coming in one afternoon after feeding the goats their ration of hay and was feeling quite low. That week we had lost a couple of chickens to the biting cold and rats had taken up residence in our rabbitry, killing kits for an easy meal in the night. Traps were set and Peach, one of our Maremma livestock guardian dogs had been sleeping in house the with them now, but my mood had spoiled, and for days I had been carrying around a burden. I had failed to do a proper job of protecting my livestock. My emotions were raw, and frankly I was hating myself for the weakness I had demonstrated. Had I no business becoming a farmer? It sure felt like I didn't.
Then I saw it. I was sulking back to the house, hoping to warm my insides with some hot barley tea. Standing on the rocky edge of the old, mostly frozen fountain pond in front of our cottage was a slate blue bird with a long serpentine neck, standing on two stilted legs. A Great Blue Heron. It was striking against the dull brown and grey and pointed edges of winter.
As I approached, the bird startled and flew away toward the woods. Her wings were a deep navy blue and I was surprised that a span that great would come from such a slender thing. She disappeared into the wood for just a moment, and then circled back, returning to the pond and landing in the place it was just moments before. I gently turned back towards the house, leaving the great bird to it's business.
For the next two days, the heron returned to our pond.
Now, this is not a bird that we see a whole lot of around here. For sure, this coastal habitat is prime for such animals, but we just don't see them up on the farm. Usually down by the river, on the pier they can be seen from time to time. Always in some place where there is reasonable access to food. But, here she was by the frozen pond in our front yard. It made little sense to me. I sought out meaning to her visits. And this is what I found: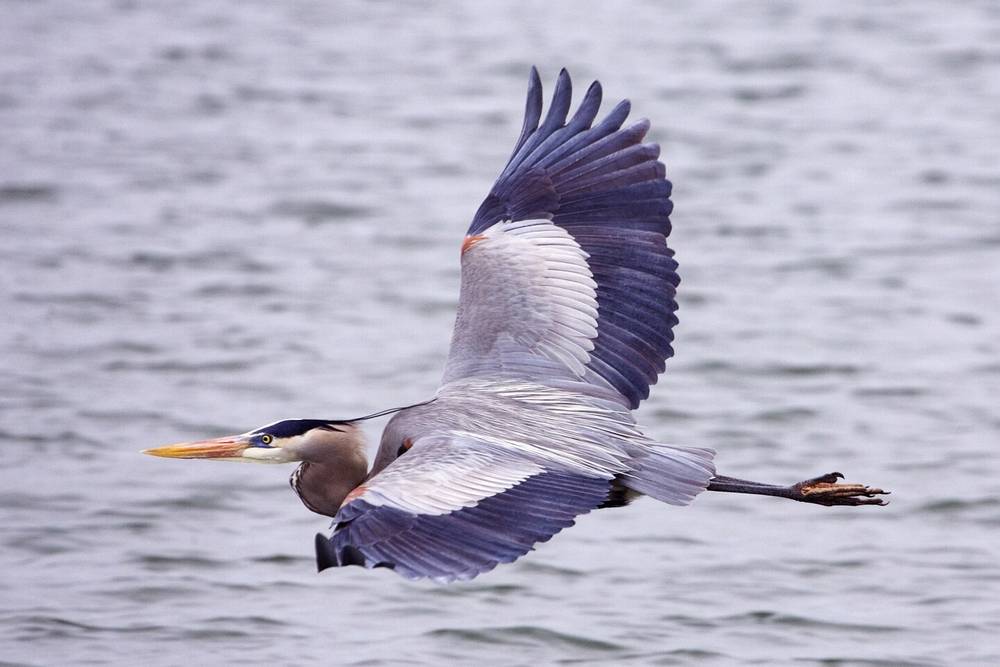 Animal Totems:  (from Spirit-Animals.com)
"If Heron has come wading across your path;
It is time to look deeper into aspects of your life that will bring out innate wisdom and show you how to become self-reliant. Are you grounding yourself regularly? Heron teaches that grounding yourself in the earth and your spiritual beliefs will help you discover emotional insights more clearly and more quickly.
Alternatively he could be teaching you how how to become comfortable in uncertain situations and to be watchful of opportunities to arise so that you can quickly grasp them and move on.
If Heron is your Animal Totem;
You love to explore various activities and dimensions of Earth life. On the surface, this may seem like a form of dabbling, but more than likely you are wonderfully successful at being a traditional 'Jack of all trades'.
This ability enables you to follow their own path. Most people will never quite understand the way you live because on the surface it seems to be unstructured without stability or security to it. It is, though, just a matter of perspective. There is security underneath it all, for it gives you the ability to do a variety of tasks. If one way does not work, then another will. This is something you seem to inherently know.
You do not seem to need a lot of people in your life, nor do you feel pressured to keep up with the material world, or to be traditional in your life roles. You stand out in your uniqueness, and you know how to snatch and take advantage of things and events that the average person would not even bother with.
If Heron has come to you in your dreams;
To see a heron in your dream represents self-reliance, stability, tactfulness and careful forethought. You will achieve much success through your efforts. Alternatively, dreaming of a heron signifies your ability to explore and delve into your subconscious.
Additional Associations of Heron;
Aggressive
Self‐determined
Balance
Vigilance
Quiet
Power of water
The underworld
Tact
Delicacy
Renewal
Life
Transformation
Determination
Follow your own path
Helps look deeper into aspects of life
Innate wisdom
All aspects of diversity
Self-reliance
Boundaries
Exploration
Self-esteem
Balancing multiple tasks
Dignity"
So, as you can imagine, after reading this I was all but convinced that this bird and I are connected in some deeper way. I'm a skeptic by nature but I do believe that when a person is in need and open, some great energy of this world will present you with a gift or a tool to help you through it. I expect that the Great Blue Heron was the world's gift to me this winter, telling me that this journey has just begun and that I should brace myself for a long road ahead.