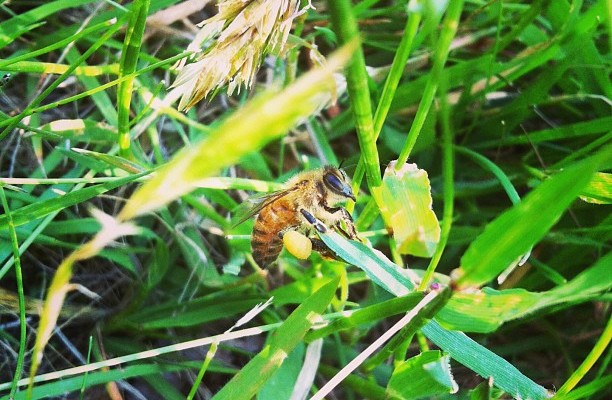 Have you been dreaming of keeping your own honeybees for a while now, but have lacked the determination to put your plan for an apiary in to place? Do you love raw, local honey? Are you an avid gardener seeking to boost yields this season? Well, now is definitely the time to take action and become a beekeeper once and for all!
I'll be teaching a two-part beginners class on treatment-free beekeeping on April 8th and 15th here at my farm in Locust, NJ. I hope to see some of my neighbors in attendance. The class is half-booked now, I'm happy to report.
Here's a little more about the class. You can sign up on my Eventbrite page!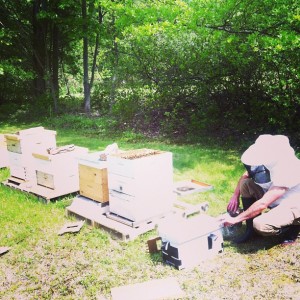 "Learn about types of hives, the hierarchy of the colony, honeybee behavior and genetics, seasonal maintenance, pests and diseases, honey harvesting and more! Students will leave the class with the foundation to start a hive or two this spring!
Class will include visual presentations, videos and handouts. This class does not include a live inspection demo, though there will be one hiving demo and an inspection demo scheduled closer to the date. Students will be invited to participate.
Refreshments will be provided but students should bring a snack if they get hungry. Note taking is recommended so bring a pen and pad!"
Copies of my book The Rooftop Beekeeper will be available for purchase as well! But you can also purchase through the link to the right!
xo, Meg